Since 2017, the Pigtown festival has been synonymous with autumn in Limerick in a celebration of Limerick's food culture, our producers, and food heritage. Inspired by the history of Limerick's famous bacon industry, the 'Pigtown Culture and Food Series' is an exciting programme of themed events that kicks off every September. Developed by Limerick Food Group and supported by Limerick City & County Council, the series focuses on Limerick's unique heritage as a way to showcase the great food available locally, building on our deep-rooted food heritage.
The inaugural series in 2017 featured events such as the Culture Night Pig Parade; and 'Beyond the Pig – veganism in a meat eaters world' panel discussion; as well as Pigtown Tasting Menu an event produced by students of LIT's Food and Tourism Department. Local historian and author Tom Toomey gave a lecture on the food history of the City: 'Pigtown Roots, Ranks and Cleeves factories – their rise and downfall', followed by a panel discussion with Joe Hayes of the Limerick Pork Butchers Society, and 'A Pig's Tale' ceramic exhibition hosted by Limerick Ceramic Artists.
The Pigtown Parade on Culture Night is one of the family highlights in the festival as our Giant Piggy is led through the streets of Limerick City with marching bands, butchers and more.
Each year since its inception, the festival holds its popular free cookery demos in the famous Milk Market on Saturday mornings with a harvest flavour, by a host of guest chefs. Other events include historical talks and walks recounting the time when Limerick's bacon factories fed Ireland and exported as far away as Russia.
Restaurants and hotels across Limerick embrace the theme each year featuring Pigtown specials and hosting one-off events.
Why Pigtown?
With four bacon factories operating at the heart of the city, the pig played a vital role in Limerick's economic and social life. O'Mara's, Matterson's, Denny's and Shaw's (later Clover meats) built an international reputation for Limerick ham and bacon and provided employment for thousands of families linking the city and the surrounding county in the production of bacon products. Limerick's bacon industry became almost like a family business, as many generations of families worked in these factories that were dotted around Limerick (Source:limerick.ie)
Advertisements & price lists reflecting Limerick's historic bacon industry which earned the city its nickname 'Pigtown' (Source: Special Collections and Archives, University of Limerick)
There's a book on the subject by Ruth Guiry available here, and an award-winning play with the same name by Mike Finn first produced in 1999 and performed many times since in Limerick and beyond.
Limerick Food Group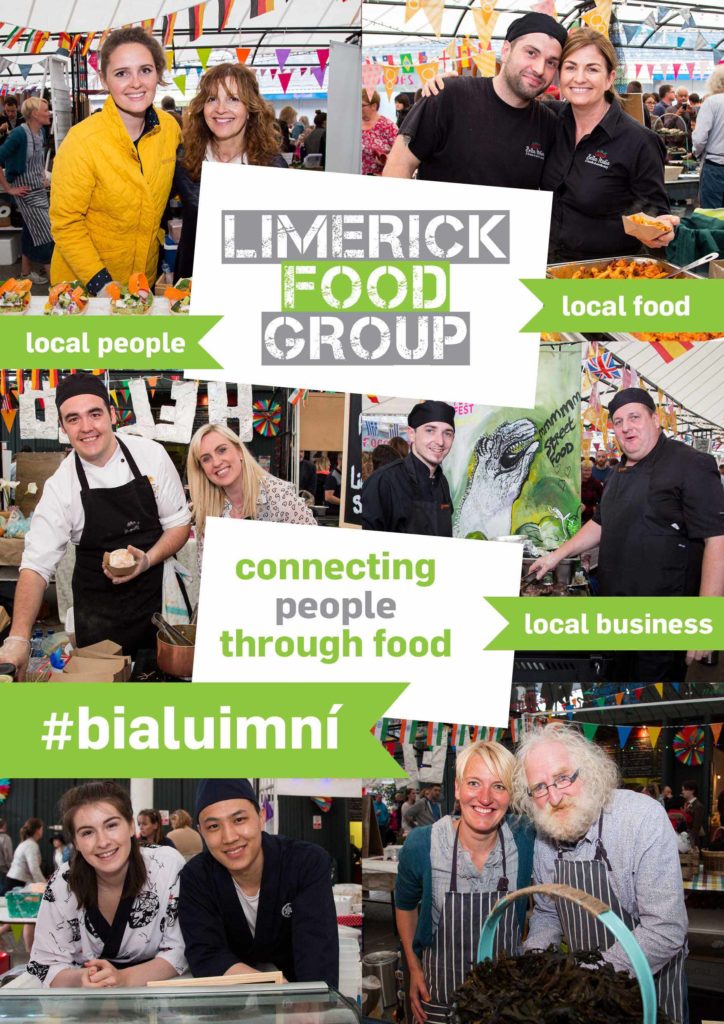 Pigtown Culture & Food Series is organised by the Limerick Food Group CLG.
Limerick Food Group is a voluntary non profit. We are a committed group of people in Limerick working in the food area who came together to promote the city and county as a food capital.
While growing our local industry network, we have been encouraging people to use the hashtag #bialuimní online to support Limerick food, and run Limerick food events in such as Urban Food Fest, the Limerick Food Producer's Night in the Limerick Milk Market, and the Limerick Chowder Champion Cook-Off.
We are on twitter too: @LimerickFoodGrp