[check back regularly for updates]
Oct 02 Monday (running until Oct 19) – Limerick Ceramic Artists present 'A Pig's Tale' (free)

A ceramic exhibition inspired by Limerick's legendary pork butchers and the part they played in the city's economic, cultural and social history. A unique art experience at Fab Lab, Rutland St. http://www.limerickceramicartists.com/a-pigs-tale-2017.html

Oct 07 Saturday 11.00am – Milk Market Kitchen presents author Val O'Connor (free)

Local author, journalist and fermentalist will share with us the wonderful world of Home Fermentation at the Milk Market Mezzanine.
*DATE CHANGE TO LATER IN THE MONTH* Farm Visit to O'Brien's Artisan Farmhouse Cheese, Hazel Cottage Farm (free)

Jim O'Brien will host a visit to his farm in Ballyhahill, West Limerick where he makes his award-winning cheese. Previously a pig farmer for 20 years, Jim now puts his attention towards making a range of especially good cheeses from milk from his own herd. Come and visit the farm, see the herd and the dairy, sample some of the cheeses and hear tales of Jim's pig farming past.
Oct 12 Thursday 7:00pm – 'Pig & Beer' Dinner at Limerick Strand with Treaty City Brewing

Limerick Strand Hotel will host a special local 'Pig & Beer' dinner.  The event consists of an exclusive Butcher Style Table Dinner prepared by Executive Chef Tom Flavin, featuring canapés on arrival, succulent slow roasted full hog and finished with locally inspired desserts. Local Limerick Brewery Treaty City will provide craft beers paired to each course and the passionate craft brewer and owner Stephen Cunneen, will give the group tasting notes to complement the delicious menu. 'Pig & Beer' costs €35.00 per person to include welcome drink. For tickets see  https://sirius.eventmaster.ie/event/wzLUPySRQ
Oct 13-15 Friday-Sunday – 'Pigtown Harvest Fair' at the World BBQ Championships Festival Weekend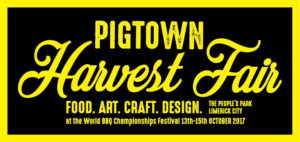 Food, art, craft and design stalls make up the Pigtown Harvest Fair at the World BBQ Championships Festival Weekend in the People's Park which expects to draw 40,000 visitors over the weekend. Stall enquiries to olivia@playpublicity.ie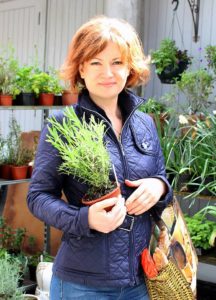 Oct 14 10:00am – "If a pig were to take you on a food tour of Limerick, he's where he'd go…" Valerie O'Connor's Pig Friendly Food Trail

Come with local cookery book writer and Irish Examiner columnist Valerie O'Connor as she takes you on a lesser spotted piggy back tour of all the meat free delights that Limerick has to offer. From the best coffee in town to delicious breakfast bites, where to get the best local organic produce for your table and amazing beast free baking and savoury treats around the city and at our fabulous Milk Market.
Oct 14 Saturday 11:00am – Milk Market Kitchen presents…

(free)

Cookery demo and workshop upstairs at the Milk Market Mezzanine.
Oct 14 11:00am-1:00pm – The Great Recipe Swap – Hosted by Limerick Federation of the ICA (free)

Renowned for their cooking skills (among many other things), the ICA (Irish Countrywomen's Association) are the keepers of our traditional baking recipes and techniques. Come and share your recipes and methods with them at The Gallery in the Limerick Milk Market so we can all be better bakers.
Oct 18 Wednesday – Pigtown Tasting Menu, LIT

Limerick Institute of Technology's Food and Tourism Department will host a Pigtown Tasting Menu produced by LIT students. Bookings and for further details email Ann at taste@lit.ie
Oct 20 Friday 7:00pm – 'Piggy' 5 Course Dinner & Wine Pairings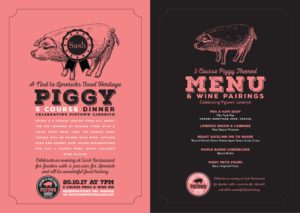 in Sash at No1 Pery Square

Celebrate an evening for foodies with a passion for Limerick and all its wonderful food history at Sash Restaurant in No1 Pery Square. Enjoy a 5 Course Tasting Menu all about the pig, inspired by bygone times with a twist from Head Chef Tim Harris. Each course will be paired with wine, artisan beer and sherry. 5 Course menu & wine €59. Now taking reservations 061 402402 or info@oneperysquare.com
Oct 21 Saturday 11:00am – Milk Market Kitchen presents…

(free)

Cookery demo and workshop upstairs at the Milk Market Mezzanine.
Oct 25 Wednesday – Pigtown Supper at The Mustard Seed

John Edward Joyce and his team at the Mustard Seed at Echo Lodge, Ballingarry, Co Limerick are thrilled to celebrate Pigtown with this special supper. The menu for the 5 course supper has been designed with the Pigtown Limerick theme in mind and other popular dish choices will be available to take into account the in-season ingredients from the Mustard Seed garden. €48.00 per person (5 courses). A special overnight rate of €55.00pps B&B is also on offer to facilitate enjoyment of their award winning breakfast incorporating black and white pudding made by Mustard Seed Head Chef Angel Pirev. Booking essential tel: 069 68508 or email mustard@indigo.ie http://www.mustardseed.ie
Oct 28 Saturday 11:00am – Milk Market Kitchen presents…

(free)

Cookery demo and workshop upstairs at the Milk Market Mezzanine.
————————————————————
Taking place over both September and October:
Throughout the Pigtown Series, Limerick Restaurants, Hotels and Bars will be featuring various Pigtown themed dishes and beverages.
Pigtown for Primary Schools
Getting the children interested in our food heritage and culture is so important. We will have posters on the history and traditions of the pig in Limerick food and culture (aimed at 3rd to 6th class), pig mask template and craft ideas for the Pig Parade (for junior infants to 2nd class) and school visits, and are encouraging all primary schools in the region to become involved in the festival.
Milk Market Kitchen, the Milk Market, Saturday Mornings @11am



The autumn series of the popular Saturday Morning cooking demos in the Milk Market Kitchen will include Making Homemade Sauerkraut, Limerick-style Pulled Pork, Preserving the Harvest – All about the Apples, Cooking Wild Food, The Pig 'from nose to tail' and Sausage Making. The demonstrations are given by some of our talented local producers, chefs and food writers.
'Pin the Tail on the Pig' Art Attack at The Frank McCourt Museum
Visitors to the famous Frank McCourt Museum at Leamy House on Hartstonge Street are invited to take part in the museum's Art Attack event – taste some fabulous Limerick ham and play 'pin the tail on the pig' while exploring this iconic b
Movie series at Chez le Fab.