This autumn, the Pigtown Food Series is taking over Limerick in an exciting celebration of Limerick's Food Culture. Inspired by the history of Limerick's famous bacon industry, the 'Pigtown Culture and Food Series' is an exciting new programme of themed events happening in September and October 2017 in Limerick. Developed by the Limerick Food Group and supported by Fáilte Ireland, the series will focus on Limerick's unique heritage as a way to showcase the great food available locally, building on our deep-rooted food heritage.
The series features events such as the Culture Night Pig Parade; 'Beyond the Pig – veganism in a meat eaters world' panel discussion; 'Ancient Irish food – what did our ancestors grow, pick and catch' lecture and discussion and Urban Foraging Walks by local author and ethnobotanist Theresa Storey; Valerie O'Connor's 'Pig in the City' food trail; Pigtown Tasting Menu produced by students of LIT's Food and Tourism Department; and 'The Apprentice – Pigtown Style' by Garretts Butchers.
Local historian and author Tom Toomey will give a lecture on the food history of the City: 'Pigtown Roots, Ranks and Cleeves factories – their rise and downfall', followed by a panel discussion with Joe Hayes of the Limerick Pork Butchers Society.
The popular Saturday Morning demos in the Milk Market Kitchen will have a pig and harvest flavour in butchery skills and cooking, with everything from Limerick-style pulled pork, to 'The Pig from Nose to Tail', Preserving the Harvest, and Sausage making. The demonstrations are given by a host of Limerick producers, chefs and food writers.
Other events include historical talks and walks recounting the time when Limerick's bacon factories fed Ireland and exported as far away as Russia; farm visits to O'Brien Artisan Cheese in Ballyhahill to hear tales of Jim O'Brien's 20 years in the pig trade before becoming a cheesemaker; and 'A Pig's Tale' ceramic exhibition hosted by Limerick Ceramic Artists, as well as UL Drama Society's performance of the acclaimed 'Pigtown' by Limerick playwright Mike Finn.
Restaurants and hotels across Limerick will be embracing the theme featuring Pigtown specials and events including the Pig Celebration Gourmet Evening by Chef Tim Harris at No1 Pery Square, and 'A Nose To Tail Tasting Dinner' at The Limerick Strand Hotel by Chef Tom Flavin. A Limerick Pigtown Neighbourhood Pig-nic will take place in partnership with the '95 Stop Tour' charity drive encouraging street pig-nics throughout the county.
Some of the cities attractions are hot to trot too with The Frank McCourt Museum incorporating a Limerick Ham tasting and pin-the-tail-on-the-pig children's game. Primary schools are being urged to get involved with the aim of getting Limerick's children interested in food heritage and culture with posters, colour-in pig masks for the Pig Parade and craft ideas all to be available.
Why Pigtown?
With four bacon factories operating at the heart of the city, the pig played a vital role in Limerick's economic and social life. O'Mara's, Matterson's, Denny's and Shaw's (later Clover meats) built an international reputation for Limerick ham and bacon and provided employment for thousands of families linking the city and the surrounding county in the production of bacon products. Limerick's bacon industry became almost like a family business, as many generations of families worked in these factories that were dotted around Limerick (Source:limerick.ie)
Advertisements & price lists reflecting Limerick's historic bacon industry which earned the city its nickname 'Pigtown' (Source: Special Collections and Archives, University of Limerick)
There's a book on the subject by Ruth Guiry available here, and an award-winning play with the same name by Mike Finn first produced in 1999 and performed many times since in Limerick and beyond.
Limerick Food Group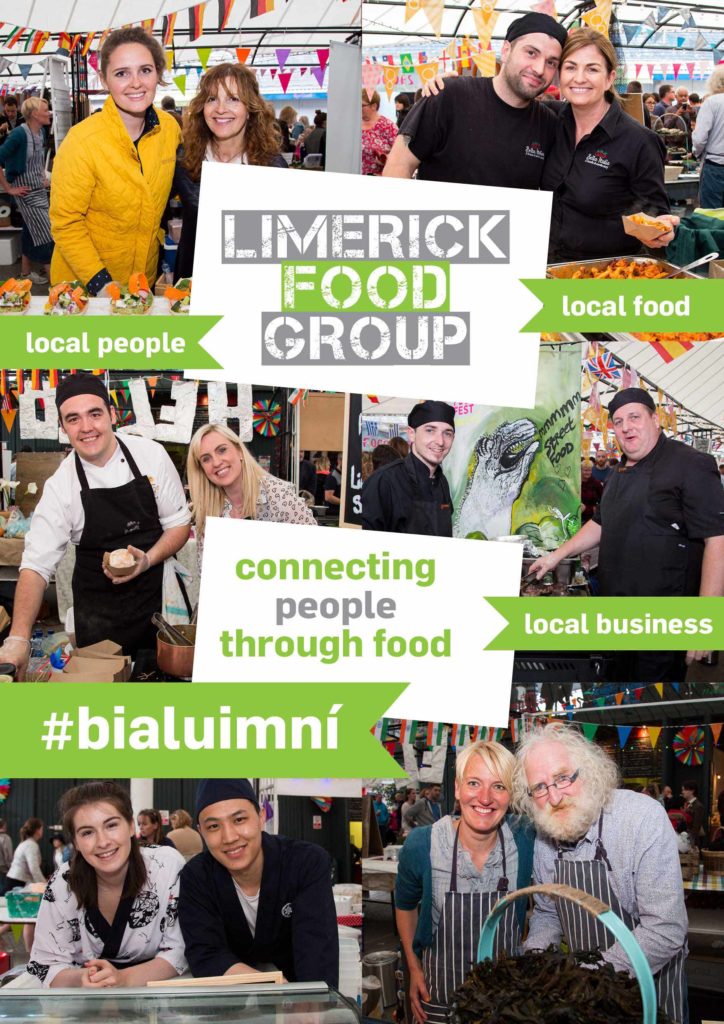 Pigtown Food Series 2017 is organised by the Limerick Food Group. LFG is a voluntary group of people working with food in Limerick who came together to promote the city and county as a quality food destination.
While growing our local industry network, we have been encouraging people to use the hashtag #bialuimní online to support Limerick food, and ran Limerick food events in 2016 such as Urban Food Fest and the Limerick Food Producer's Night in the Limerick Milk Market.